African Music Market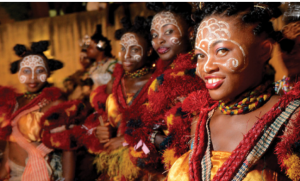 Attending the African Music Market, also known as Le Kolatier , is an absolute must for anybody who enjoys music. Amazing performances by some of the most talented African artists in the area may be seen at this festival in Douala, which takes place once every two years (Koloss, 1988). These people and groups came together in the spirit of cooperation in order to put on a performance that is a celebration of the rich music of the area. There are also participatory events such as lectures and workshops, in addition to a lively commercial show.
Nyem-Nyem Festival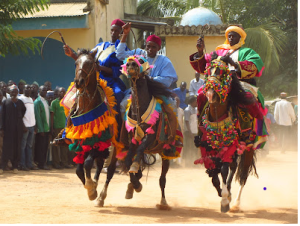 The Nyem-Nyem Festival is a celebration that takes place annually in the month of July in the city of Ngaoundéré, which is located in the Adamawa region. The festival serves as a memorial to the Nyem-Nyem people's resistance struggle against the German domination (Koloss, 1988). The residents of the area turn out in large numbers to demonstrate their gratitude to those who battled for the autonomy of the region. The event is highlighted by ethnic dances performed by participants dressed in full traditional garb.
Ngondo Festival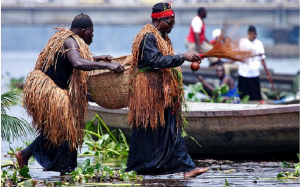 Ngondo is a festival of one of Cameroon's various ethnic groups, and it takes place throughout the month of December as well. The festival, which takes place in the city of Douala, has as its primary objective the presentation of the arts and culture of the Sawa people, who live mostly in the coastal parts of the region (Koloss, 1988). The festival is held on the banks of the Wouri River, and it is a beautiful time to witness the streets taken over by dancing, music, and friendly contests like canoe races. The location of the event is fantastic. Those fortunate visitors who are able to come here at this period are almost certain to have a memorable adventure.