Denmark is a country rich in culture and tradition, with various festivals celebrated throughout the year. These festivals offer an opportunity for locals and tourists alike to experience Danish culture and heritage, from music and dance to food and drink.
Roskilde Festival
One of Denmark's most famous festivals is the Roskilde Festival, which is held every year in late June or early July. The Roskilde Festival is a music festival that attracts around 130,000 people from all over the world. The festival features a diverse lineup of musical genres, including rock, pop, hip hop, and electronic music. Along with music, the festival offers a range of activities, including art installations, workshops, and food and drink vendors (Roskilde Festival, n.d.).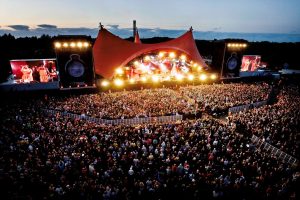 Aarhus Festuge
Another popular festival in Denmark is the Aarhus Festuge, which is held in the city of Aarhus every year in late August or early September. The Aarhus Festuge is a cultural festival that celebrates art, music, theater, and dance. The festival attracts artists and performers from around the world and features over 1,000 events throughout the city, including concerts, exhibitions, and street performances (Visit Aarhus, n.d.).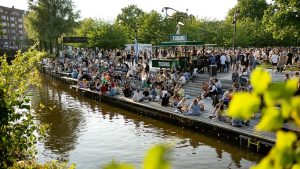 Tivoli Gardens Christmas Market
In addition to music and cultural festivals, Denmark also has several traditional festivals that celebrate the country's history and heritage. One such festival is the Tivoli Gardens Christmas Market, which takes place in the Tivoli Gardens amusement park in Copenhagen every year from mid-November to late December. The Christmas market features a range of traditional Danish food and drink, including hot spiced wine and æbleskiver (a type of Danish pancake), as well as stalls selling Christmas decorations and gifts (Visit Copenhagen, n.d.).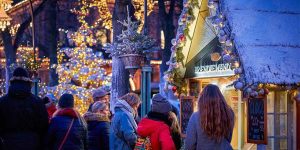 In conclusion, Denmark offers a range of festivals that celebrate its culture, heritage, and traditions. From music and cultural festivals to traditional events, there is something for everyone to enjoy. These festivals not only provide entertainment but also offer an opportunity to experience Danish culture and history.