Ghadames Festival

One of the notable events in the Sahara region is the annual International Festival, which is held between the months of October or November. The event encompasses a tripartite observance of the cultural practices and traditions of the Tuareg community, spanning a duration of three consecutive days. During this celebration, the historic city becomes alive with vibrant hues and dynamic activities. Ghadamsis people return to their ancestral residences situated in the historic district, where they enthusiastically initiate festivities characterized by musical performances, dancing, and outdoor merriments. These celebrations include horse and camel races conducted outside the city fortifications, as well as open-air marketplaces, mostly featuring participants adorned in customary dress.
Ghat Festival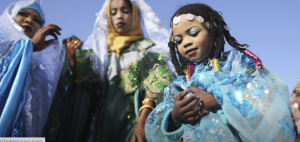 A further cultural event takes place inside a Tuareg oasis situated in the interior region of Libya. The municipality of Ghat has a distinct historical medina and is bordered by arid desert landscapes, sand dunes, and the visually captivating Acacus mountain range. The Ghat festival is celebrated on a yearly basis, often coinciding with the commencement of the New Year. Both local residents and foreign visitors have the opportunity to appreciate various cultural activities like as music, dance, Tuareg camel racing, and the exhibition of traditional crafts.
Nalut Spring Festival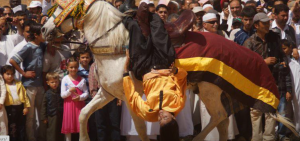 Similar to the Ghadames and Ghat celebrations, the Nalut Spring Festival, spanning three days in the month of March, serves as a commemoration of local traditions, enterprises, and cultural heritage. The festival takes place in the historic town of Nalut, located in the Jebel Nafusa region of western Libya. It encompasses many activities such as parades, traditional music, evening dance performances, and the exhibition of local goods. The festival garners significant popularity among foreign visitors and tourists that go to the desert locales of Acacus and Waw Namous, owing to its strategic location along the primary route to Ghadames.
Zuwarah Awessu Festival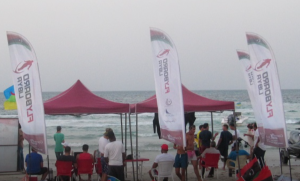 The Awessu festival, initially, was a maritime celebration held at the coastal town of Zuwarah, situated in western Libya. It signifies the beginning of a distinctive period during which individuals reflect about their pre-Islamic epochs. During the early hours of the morning, the Berber community residing in Zuwara engages in a ritualistic practice of submerging their possessions and livestock in the river for the purpose of ceremonial cleansing. As the event has gained increasing popularity through time, it has come to mostly include sailing and swimming events, with the inclusion of folk music, dancing, and the indulgence in large traditional feasts.