Nigeria's cultural festivals take place among the different ethnic groups to celebrate and show their cultural heritage. These special occasions are celebrated to honor the different gods and deities of the ethnic groups or in the fulfillment of various cultural and religious rites. Apart from the normal wedding, birth, death, and rites of passage ceremonies, Nigerian people have other events and festivals they celebrate, which include the Eyo festival, the Calabar Carnival, Argungu fishing festival, Ofala, and the Osun-Osogbo festival.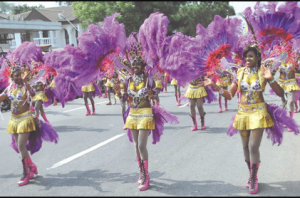 Eyo festival is one of the unique festivals that usually takes place in Lagos and is celebrated by the Indigenes of Isale Eko. It features the "agogoro Eyo" which is the community's traditional masquerade. Agogoro Eyo is a white cloth eyo masquerade that symbolizes the dead's spirits. The festival is accompanied by different manifestations of local arts of dance.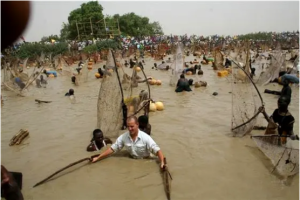 The Calabar carnival is regarded as the biggest street party in Africa that takes place annually in the south-eastern part of the country in the cross river state. The festival is accompanied by dances, parades, food, and band competitions taking place every December. It is usually broadcasted on televisions countrywide and has more than 50,000 costumed participants having approximately 2 million spectators.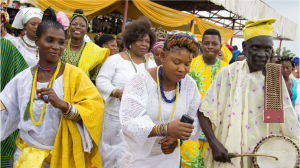 Osun-Osogbo is another festival in the country that is carried out for two weeks in Osun State. It displays the Osun people's rich cultural heritage and is celebrated on Osun's sacred groove. The purpose of the festival is to honor a deity, the river goddess of the Osun people. The Argungu fishing festival usually takes place, marking the start of the fishing season in Argungu. Argungu is known to be an urban center by the riverside in Kebbi state. The festival takes place annually between the month of February and March. Fishermen from across Kebbi state come together during this celebration to compete in catching the biggest fish, and the one who catches the biggest wins the prize set. The last example of the festivals celebrated in Nigeria is the ofala festival which is celebrated by the Igbo people from the South-eastern part of the country. It is celebrated annually at the palace of the Oba. Oba is the traditional ruler of the Igbo community. It is meant for the Oba to appreciate the Igbo people for their loyalty to the throne and also socialize with them. It usually takes place on Oba's anniversary of his ascension to the throne.