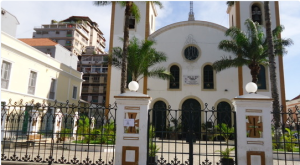 Tourism in Angola is a sector with great potential if pushed to optimization. The country's climate, Geology, and unique features offer great potential for the growth of this industry. Angola's resources foster the development of eco-tourism, agriculture tourism, environmental tourism, coastal tourism, and rural tourism (Ferreira, 2015). While the country just came out of a 27-year-old civil war, it holds great potential to expand its tourism industry for the world to see. Below are interesting places to visit while in Angola.
The Cathedral of the Holy Savior is one of the attraction sites in the country. This Roman Catholic church was constructed in 1628, and has been historically preserved over the years. The church also serves as the country's center of the archdiocese. Another tourist attraction center is the Saint Miguel Fortress, popularly dubbed the Fortress of Sao Miguel. Located in the country's capital Luanda, the Portuguese constructed this building in 1576. Throughout its existence, it once played the role of the country's defense during war. Part of this building is also a museum where artifacts and sculptures are exhibited.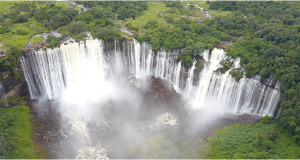 While visiting the country, it is almost impossible to miss out on experiencing Kalandula Falls. These falls are located 360 kilometers from Luanda and rank as one of the largest waterfalls on the continent. The waterfall is 105 meters high and 410 meters wide. Also located in Luanda is Cabo Ledo Beach, a popular tourist attraction. This beach offers wave surfing for the adventurous. Other popular tourist attraction sites include Tundavala, Mussulo Island, Museum of the Armed Forces, and the National Museum of Slavery.