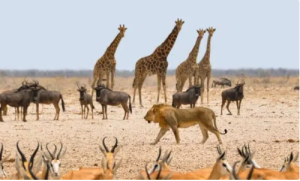 Namibia has gained popularity as a must-visit tourist destination in Africa. The country has a unique mix of diverse cultures, spectacular scenery, and wildlife. The country's good infrastructure, low crime rates, and water resources, alongside its extraordinary landscapes, make the country an ideal tourist destination. Visitors are awed by a great sense of freedom attributed to the spectacular horizons, a low population density, and blue skies. Moreover, the country's capital city is the cleanest city in Africa. The country has made great strides in tourism and is amongst the first countries in the world to incorporate the protection of sustainable and environmental utilization in the constitution. Research also indicates that approximately 15% of the country has been dedicated to national parks. Rare and endangered species of birds, plants and animals are protected and preserved.
Attractions in the country include the Etosha National Park, one of the continent's biggest game reserves. This park is home to diverse birds and animals, alongside some endangered species.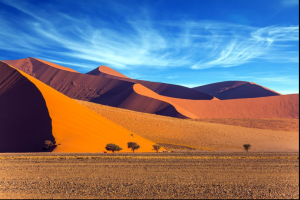 Another park is the Namib-Naukluft Park which ranks as the fourth biggest nature conservation across the globe. Other attractions include the Fish River Canyon (second to the United States Grand CANYON), and the Skeleton Coast National Park. Modern amenities and wilderness co-exist to make the country a gem.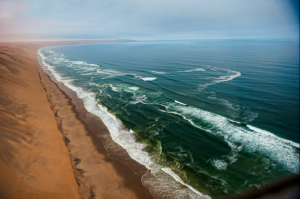 Tourists and other visitors tour the country in self-drive tours, comfortable coach tours, guided tours, or fly-in safaris. Guest farms and lodges are many across the country to avail a wide range of choices for the visitors. Some of the popular leisure activities in the country are paragliding, skydiving, quad biking, and sand boarding, among others. The country has made clear its commitment to the maintenance of socioeconomic development, peace, and stability.