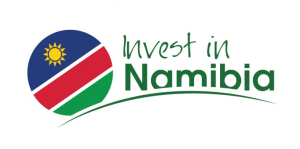 Mining is important to Namibia's economy, as it contributes just under 30% of the country's GDP. However, this sector only caters to less than 10% of the labor force. Minerals like base metals, diamond, and uranium oxide anchor this sector. Nonetheless, natural gas, oil production, and gold are important key players to the country's mining industry. On the global scale, Namibia produces approximately 30% of the world's diamond, whose value varies with prevailing market prices. Uranium production is also prevalent in the country, but the mines constantly face challenges with new mines and new ore bodies.
There is an abundance of natural resources in Namibia, and one of the most essential components of Growth at Home, which is a strategy that is being put into action to accelerate the industrialization of the nation, is the addition of value at a local level. In addition to that, the plan intends to improve and diversify the locally created goods. The Growth at Home initiative, which kicked out in 2015, is being carried out in four stages, each lasting five years and extending all the way to 2030 and beyond. Building material and furniture, steel production and metal manufacturing, automotive parts, Agro- and fish-processing, manufacturing, , chemical industry, mineral beneficiation, automotive sector, green economy, pharmaceuticals and cosmetics are the industries that have been identified as having priority industrialization programs.
Within the continent of Africa, Namibia is regarded as one of the top five most competitive tourism destinations. It is a nation with vast open areas and a variety of landscapes, some of which include the Namib Desert, woods, and streams located in the northeastern part of the country. Opportunities in the tourist sector include public-private partnerships (PPPs) in community conservancies and investments in hotel facilities.
There is a significant shortage of reasonably priced, serviced land and dwellings in Namibia. There have been a number of significant housing projects begun, but there are still prospects for investment in this industry, particularly in housing for those with middle-income and low-income jobs.