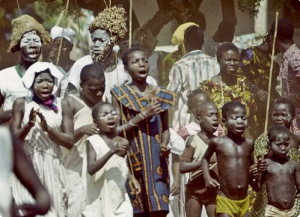 In Ivory Coast, celebrations of cultural customs are common during festivals. Islamic religious gatherings are frequent because the majority of people are Muslims. Holidays also honor various eras of the nation's past. (Baten, 2016).The carnival at Bouake is Ivory Coast's version of Mardi Gras which is celebrated in Bouaké for a week every year, and it is one of the most popular festivals there. It takes place in Bouake each March.
Additionally, various rituals are carried out during the strange April festival known as Fete de Dipri in Gomon City in order to chase evil spirits out of the community. The event starts at 12 a.m. and lasts until the next day's late afternoon. The annual Côte d'Ivoire Independence Day is observed on August 7 to honor the country's emancipation from France. Various cultural activities, energetic performances, parades, and other celebrations define the occasion.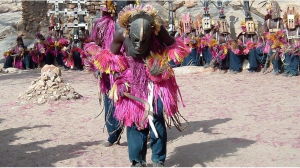 The Fêtes des Masques, or Festival of Masks, is the biggest celebration in Ivory Coast and takes place in November. It's time to honor the woodland spirits, who are represented by locals wearing bright costumes and masks. The Mann city's northern section is where the festivity is held. Local Christians observe Christmas Day with evening services starting on Christmas Eve and concluding at 6am. You may anticipate group dancing, poetry readings, skits, testimonials, prayers, and sermons during the service. Christians in the Ivory Coast postpone announcing wealth until the New Year, deferring gift-giving until Christmas.