The country's diversity in terms of cultures and races has made the nation have a historical and cultural heritage, and celebrations of these cultures are done via various festivals and events. Some of these cultures include the Kutztown folk festival, Jazz Orleans mardi gras, burning man festival, Albuquerque International Balloon fiesta, and the Aloha Festival, among many other festivals celebrated in the country. The origin of the Kutztown festivals is traced back to the 1950s. It started when three local professors celebrated the growing German population in Pennsylvania. The festival has remained the largest in the country, attracting hundreds of thousands of visitors annually. It is one of the country's top folk festivals, offering opportunities to learn about the Pennsylvania German culture.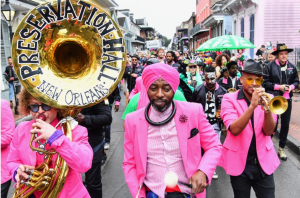 The New Orleans Mardi Gras is a colorful and thrilling festival marked by numerous parades in the city. The city's social clubs organize the event, colourful costumes are dressed, parades are made all over the city, and the giant floats are driven throughout New Orleans. The festival is one of the best festivals in the country. The festival-goers throw colourful party cups as some other light objects are thrown into the air to celebrate the event. The people will usually dress in purple, gold and green, symbolizing justice, power and faith. The Albuquerque international balloon fiesta takes annually in New Mexico, where a 'sea of balloons' are thrown into the sky and enables one to have a chance to fly up on a hot air balloon.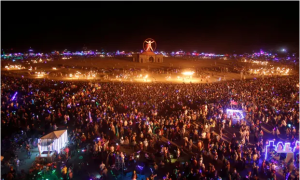 The Burning Man festival is also regarded as the hippie festival. The festival's true essence is found in the people and the bond of those who make everything in the event from scratch. It is characterized by crazy art installations and elegant music performances. The event normally takes place in the black rock desert in Nevada. The Aloha Festival is another magnificent event that is free and takes place in Honolulu, Hawaii. It is popularly considered a music festival which is free when attending it. It is a celebration done in the preservation of Hawaiian cultural heritage. It comprises music shows and street performances. It also entails some workshops and food tasking to experience the culture of the Hawaii people.