Qatar is known for its unique and delicious cuisine, which combines traditional Arabic and Indian flavors with contemporary twists. This rich culinary heritage can be traced back to the country's Bedouin roots, where food was cooked on open fires and served in communal settings. In this article, we will explore some of the most famous foods of Qatar and their cultural significance.
Machboos
Machboos is a flavorful rice dish that is considered the national dish of Qatar. It is made by boiling rice in chicken or lamb broth, and adding a mixture of spices, including saffron, cardamom, and cinnamon. The dish is then topped with grilled or boiled meat, vegetables, and sometimes fried onions. Machboos is often served with a side of yogurt or salad, and is commonly eaten on special occasions, such as weddings and festivals.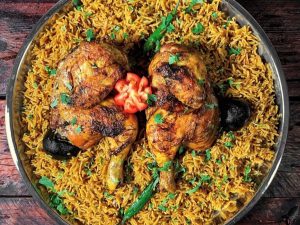 Balaleet
Balaleet is a sweet and savory breakfast dish that is made by cooking vermicelli noodles in sugar syrup and then topping them with a mixture of eggs, saffron, and cardamom. The dish is similar to the Indian dessert seviyan kheer, and is often served with a side of cheese or dates. Balaleet is a popular dish during Ramadan, where it is eaten at the beginning of the fast to provide energy for the day.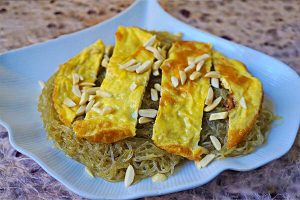 Luqaimat
Luqaimat is a sweet dessert that is made by frying balls of dough in oil and then drizzling them with honey or syrup. The dough is often flavored with saffron, cardamom, or rosewater, and can be served with a variety of toppings, including pistachios, sesame seeds, and cream. Luqaimat is a popular dish during Ramadan and other religious holidays, where it is eaten as a symbol of celebration and togetherness.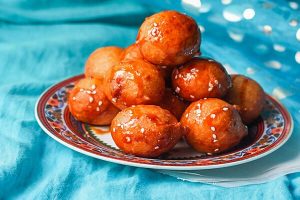 Harees
Harees is a traditional Arabic porridge that is made by cooking cracked wheat with meat and spices. The dish is slow-cooked for several hours until the wheat and meat are tender, and is then mashed into a smooth paste. Harees is often served during Ramadan, where it is eaten as a filling and nutritious meal at the end of the fast. The dish is also commonly served at weddings and other celebrations, where it is considered a symbol of hospitality and generosity.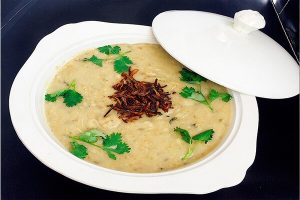 Machboos ala Dajaj
Machboos ala Dajaj is a variation of the traditional machboos dish, which is made with chicken instead of lamb or beef. The chicken is marinated in a mixture of spices and yogurt, and then cooked with onions, tomatoes, and other vegetables. The dish is then served over a bed of fragrant rice, and is often garnished with fried onions and parsley. Machboos ala Dajaj is a popular dish in Qatar and is commonly served at family gatherings and other social events.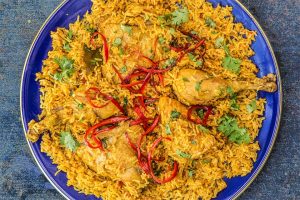 In conclusion, Qatar's cuisine is diverse and delicious, with a variety of dishes that reflect the country's cultural heritage and history. From the fragrant spices of machboos to the sweet and savory flavors of balaleet, Qatar's cuisine is a reflection of its people, and is a testament to their hospitality and love of good food.