Qatar is a country rich in cultural and traditional festivals that are celebrated with great zeal and enthusiasm. The following are the most prominent festivals of Qatar:
Eid al-Fitr
This festival is celebrated at the end of Ramadan and is one of the most important Islamic festivals in Qatar. It is a time of joy and celebration where Muslims come together with their families and friends to offer prayers and exchange gifts. They also indulge in feasts and sweet treats like baklava and maamoul. (Qatar Tourism Authority, 2019)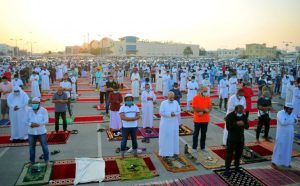 Qatar National Day
This festival is celebrated on the 18th of December every year to commemorate the country's independence from British rule in 1971. It is a day of national pride and patriotism where citizens and residents come together to participate in parades, firework displays, and cultural events. (Qatar Tourism Authority, 2019)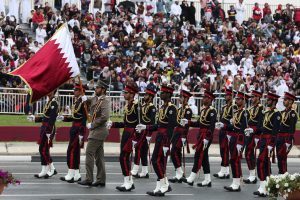 Doha Jewellery and Watches Exhibition
This festival is one of the biggest luxury events in Qatar and is held annually in February. It brings together renowned international brands and local jewellery makers to showcase their latest designs and collections. The exhibition also includes workshops, seminars, and interactive activities for attendees. (Qatar Tourism Authority, 2019)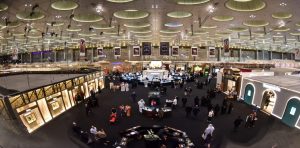 Al Adha Festival
Also known as the Festival of Sacrifice, this festival is celebrated on the 10th day of the Islamic month of Dhul Hijjah. It commemorates the prophet Ibrahim's willingness to sacrifice his son as an act of obedience to God. Muslims in Qatar offer prayers, distribute meat to the poor, and spend time with their families during this festival. (Al Jazeera Media Network, 2019)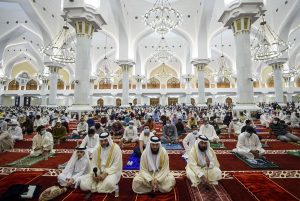 Qatar International Food Festival
This festival is a celebration of the country's diverse culinary traditions and is held annually in March. It features a wide range of food stalls, cooking competitions, and food-related activities for attendees. The festival also includes live music performances and cultural displays. (Qatar Tourism Authority, 2019)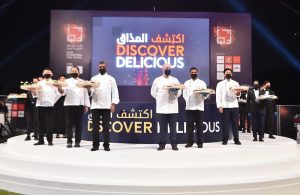 In conclusion, Qatar's festivals showcase the country's cultural diversity and rich history. They offer opportunities for residents and tourists to engage in various cultural activities and celebrations. These events play a significant role in promoting social cohesion and national pride.