Madagascar is an island nation located off the southeast coast of Africa, known for its unique biodiversity and cultural heritage. Malagasy cuisine is influenced by African, Indian, and Southeast Asian flavors, resulting in a diverse range of dishes that are flavorful and exotic.
Romazava
Romazava is a traditional Malagasy dish made with meat, vegetables, and herbs. The dish typically features beef or pork, along with cassava leaves, green beans, tomatoes, and onions, and is flavored with garlic, ginger, and turmeric. Romazava is usually served with rice and is a popular dish throughout Madagascar (Greenway, 1998).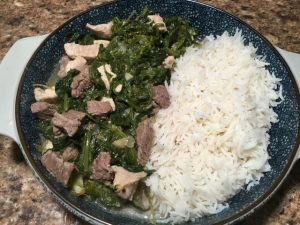 https://stonedsoup.net/romazava/
Ravitoto
Ravitoto is a classic Malagasy dish made with shredded pork or beef, cooked with cassava leaves and flavored with ginger, garlic, and onion. The dish is typically served with rice and is a staple of the Malagasy diet (Randrianarisoa et al., 2018).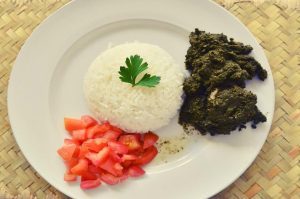 https://travelinspires.org/recipe-for-the-famous-ravitoto-of-madagascar/
Koba
Koba is a popular Malagasy dessert made from ground peanuts, rice flour, and banana leaves. The ingredients are mixed together to form a paste, which is then wrapped in banana leaves and steamed. Koba has a sweet and nutty flavor and is a popular snack throughout Madagascar (Razanamparany et al., 2018).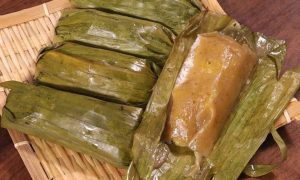 https://www.booking-hotel-madagascar.com/en/news/le-koba-ravina-gateau-de-riz-malgache/
Mofo akondro
Mofo akondro is a type of Malagasy banana bread made from mashed bananas, flour, and sugar. The bread is typically baked in a traditional oven made from clay and is a common snack in Madagascar (Randrianarisoa et al., 2018).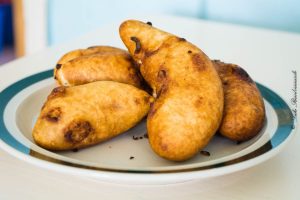 https://www.nahandro.com/beignets-de-banane-ou-mofo-akondro/2015/
Laoka
Laoka is a term used to describe the various side dishes that accompany Malagasy meals. Common laoka include beans, lentils, and vegetables such as carrots, pumpkin, and green beans. Laoka is usually served alongside the main dish and provides a balance of flavors and textures (Greenway, 1998).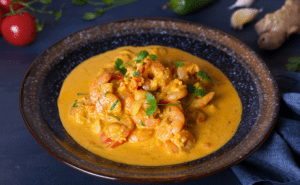 https://www.harighotra.co.uk/malagasy-laoka-vanillia-rice-recipe