Morocco is a country located in North Africa, with a rich cultural heritage and diverse landscapes that attract millions of tourists every year. Here are some of the top tourist attractions in Morocco:
Marrakesh
Marrakesh is one of the largest cities in Morocco, known for its rich history, stunning architecture, and vibrant markets (O'Reilly, 2018). The city's most famous landmark is the Koutoubia Mosque, which is the largest mosque in Marrakesh and one of the largest in Morocco. In addition, the city is also home to the famous Jemaa el-Fnaa square, where tourists can experience the bustling street life and sample traditional Moroccan food.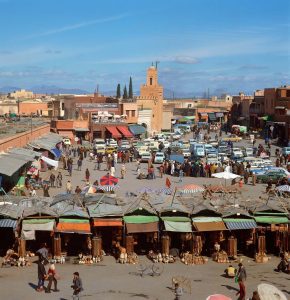 Chefchaouen
Chefchaouen is a small mountain town located in the Rif Mountains, known for its beautiful blue-washed buildings and stunning mountain scenery (Smith, 2019). The town is a popular destination for backpackers and photographers, and is considered one of the most picturesque places in Morocco. Visitors can take a hike in the surrounding mountains, explore the vibrant markets, or simply relax in the town's numerous cafes and restaurants.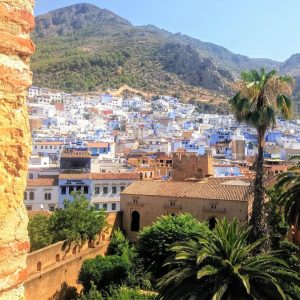 Fes
Fes is one of the oldest cities in Morocco, and is known for its rich history and well-preserved architecture (Bryant, 2021). The city is home to several UNESCO World Heritage sites, including the Al Quaraouiyine Mosque and the Bou Inania Madrasa, and is considered one of the cultural capitals of Morocco. Fes is also famous for its vibrant leather industry, and visitors can visit the city's numerous tanneries to see the traditional leather-making process.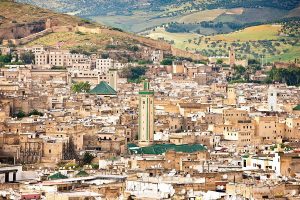 The Sahara Desert
The Sahara Desert is one of the most famous deserts in the world, and is a popular destination for adventure tourists (Davies, 2020). Visitors can take a camel trek into the desert, experience a traditional Berber night under the stars, or explore the many sand dunes and oases. The desert is also home to several unique wildlife species, including the Barbary macaque, the Barbary falcon, and the fennec fox.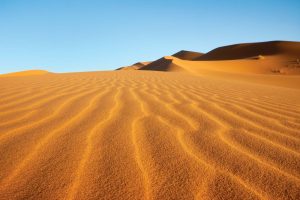 Ait Ben Haddou
Ait Ben Haddou is a fortified village located in the Atlas Mountains, and is one of the most famous kasbahs in Morocco (Jones, 2022). The village is a UNESCO World Heritage site, and has been used as a filming location for several famous movies, including Gladiator and Prince of Persia. Visitors can explore the village's historic buildings, stroll through the surrounding palm groves, or take a hike in the nearby mountains.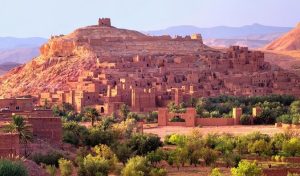 In conclusion, Morocco is a country rich in history, culture, and natural beauty, with numerous tourist attractions that offer something for everyone. Whether you're interested in exploring vibrant cities, experiencing traditional desert life, or admiring stunning mountain landscapes, Morocco has it all.