South Africa has exceptional geopolitical features and vast cultural and natural attractions that make the country an attractive travel destination globally. The hotel sector is growing with an increase in tourists visiting South Africa for both business and pleasure ("Tourism | South African Government", 2022). One of the recognized New Seven Wonders of Nature is Table Mountain, a part of Table Mountain National Park.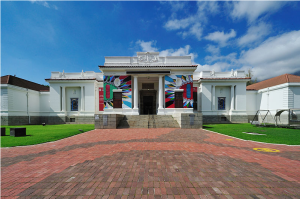 https://www.cntraveler.com/activities/cape-town/district-six-museum
Tourists can reach the mountain's summit through a contemporary cableway, which offers breathtaking views. Other beautiful sceneries include the; District Six Museum, the South African National Gallery, the Victoria and Alfred (V&A) Waterfront and the Company's Gardens. The Clock Tower Precinct at the V&A Waterfront houses the Nelson Mandela Gateway to Robben Island. It has boardrooms, an auditorium, interactive multimedia exhibits, the Robben Island Museum, a restaurant, and more.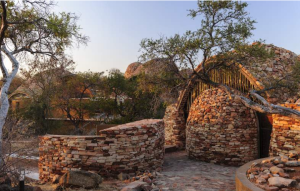 https://www.krugerpark.co.za/krugerpark-times-e-10-the-cultural-importance-of-mapungubwe-25396.html
The Mapungubwe Archaeological Site is located inside the Mapungubwe National Park, some 80 kilometers west of Musina. It is a world heritage site and one of the richest sites of its sort in Africa. A royal cemetery was discovered during 1930s excavations, along with several golden artifacts, including the well-known gold foil rhinoceros—one of the top tourist destinations in South Africa in the northern area of the Kruger National Park ("Tourism | South African Government", 2022). The park is home to 147 mammal species, including the Big Five, and a vast and diverse population of amphibians, reptiles, and birds.