Millions of tourists visit Mexico which is among the top ten countries visited globally. In 2020, more than 50 million tourists were recorded to visit the country making it the third most visited country in the world (Zimmermann & Gordon, 2022). Cancun is the most visited city in Mexico and 2019, it was visited by more than six million visitors making it the 44th most popular city in the world. Mexico has enhanced tourism by creating better policies for both domestic and international tourists. The country has some of the most significant ancient histories such as the historic cities and sites of the Aztec and Mayan civilizations. UNESCO has designated these historic sites and cities as UNESCO's world heritage sites. UNESCO has ensured that they will always remain unchanged. The Mayan ruins that include areas such as Chichen Itza, Guanajuato, and Uxmal are also known just as how the traditional beach vacation spots such as Puerto Vallarta, playa del Carmen, and Cancun are popular in the country.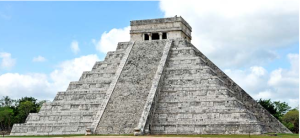 Mexico has numerous tourist attraction sites and destinations which include the Mayan
Riviera and Cancun (Dearsley, & Drllinger, 2022). Rivera Maya is composed of the Playa del Carmen, Cozumel Island, and the beautiful places along the Gulf of Mexico coastline. The Pacific coastal city of Puerto Vallarta is the other popular tourist destination due to its sunny and warmer climate. One of the country's top beach destinations is Los Cabos. The coastline extends from the town of San Jose Del Cabo to Cabo San Lucas.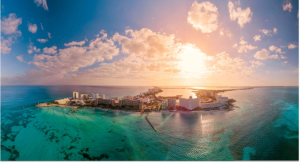 The coastline stretch is called the Los Cabos Corridor.  Other tourist destination areas include Chichen Itza which was the ancient Metropolis of the Mayan era, Guanajuato, Ixtapa, Zihuatanejo, and the ancient fortress of Tulum, among many other magnificent destinations. Hotels and accommodations are numerous in the country due to the numerous tourist destination that the country has. The hotels and lodges are modernly built and the prices vary depending on how "classy" is the hotel.