Mexico has several festivals celebrated countrywide and those that are celebrated only in a given community. The festivals range from birthday celebrations to festivals conducted nationally such as the "Day of the Dead." The birthday celebrations are different. (La mordida) is a birthday celebration that is conducted by tying a child's hands behind the back and shoving their faces to the cake for them to have the first bite. The rest of the people shout "Mordida" which typically means "taking a bite" although the meaning of the word in Spanish is for a bribe.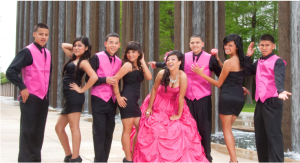 "La Quinceanera" is the other birthday tradition among the Mexicans that marks a girl's 15th birthday. The girl is normally decked up with makeup, jewelry, and beautiful and fancy clothes which is normally accompanied by thanksgiving mass. The birthday celebration is meant to commemorate the girl's womanhood. It is a girl's special event in life when a girl reaches fifteen years. Other festivals celebrated in the country include the day of the dead (dia de muertos), Vive Latino, Gualaguetza, Fiestas de Octubre, among many others.
Dia de Muertos is normally a celebration of life and is called the day of the dead in English. The festival is celebrated countrywide on 1st and 2nd November. The first of November is dedicated to children and is known as the "Day of the Innocents" while the second of November is for the dead people (Cocking, 2018).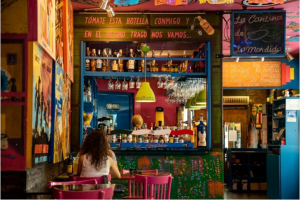 The second day entails the decoration of graves with flowers. Families usually come together to remember their family members who are dead. Gualaguetza festival takes place in Oaxaca streets. The festival is accompanied by visions of music, art, and dance. Vive Latino festival occurs annually and hosts local and international music performers. It takes place in Mexico City. Fiestas de Octubre takes place for a month in Guadalajara every October annually. Guadalajara is the second-largest city in Mexico which tends to celebrate various cultures and arts in the country including putting shows and events in the city that vary from fairs to concerts to modern art exhibits ("Mexican festivals and events," 2020).
Other festivals practiced in the country include the dia de la Candelaria which is a religious festival that takes place after the Three Kings Day (Hernández, 2010). Friends and relatives gather to share sweets. Sweet bread known as the Rosca de Reyes is a customary treat during this day, and taking Tamales is a must in this festival. The festival de Mexico is the other festival celebrated in March in the country. More than fifty venues take place where the showcased performing arts include operas, dance, music, and theatre.