Ghana is an enchanted land rich in history, culture, landscape, and wildlife. Ghana's tourist industry contributes significantly to the country's GDP and attracts foreign investment (Mereku, 2018). Kakum National Park, Labadi Beach, Elmina Castle, Cape Coast, Lake Bosomtwe, Lakeside Marina Park, Kwame Nkrumah Memorial Park, and Mausoleum are among the greatest tourist attractions sites in the country. Ghana's hospitality industry ranks fourth in Africa in terms of profitability.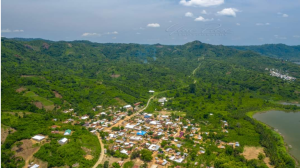 One of the main reasons for the growth of the hospitality sector in Ghana is the mining sector's expansion. There is a business surge due to workers travelling to work in the Ghana mines. These workers need food and entertainment, which translates to growth in these areas. The country has become more prosperous due to mineral extraction, creating a larger middle class (Mereku, 2018). Other reasons influencing the expansion of this sector are Ghana's functioning economy and government, which suggests more security, and the rising middle class in the nation.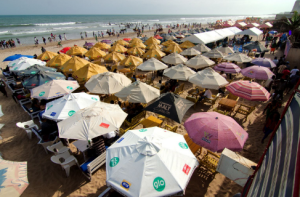 Large hotel chains like Marriott and Radisson opened properties in Ghana in 2016 because of the potential for growth and tourism. Domestic and international travel is expanding, new restaurants are being developed, and new investment ventures are being made (Mereku, 2018). These all suggest that the hotel business has a promising future.