Carnaval de Binche
This is a pre-Lenten festival celebrated in Binche, a town located in the Walloon region of Belgium. Carnaval de Binche is one of the most famous carnivals in Belgium and is recognized by UNESCO as a Masterpiece of the Oral and Intangible Heritage of Humanity (UNESCO, 2018). The festival involves locals dressed up in elaborate costumes and masks, parading through the streets, throwing oranges and making noise with musical instruments. The festival has been held every year since the 14th century and is a major tourist attraction (Belgium Tourist, 2019).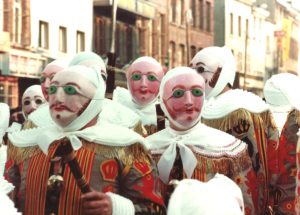 Omloop Het Nieuwsblad
This is an annual cycling race that takes place in Flanders, the northern region of Belgium. The race is considered the start of the classic cycling season and is a one-day event that covers around 200 km. The race attracts thousands of cycling enthusiasts, tourists and locals who gather to watch the race and enjoy the festive atmosphere (Het Nieuwsblad, 2019).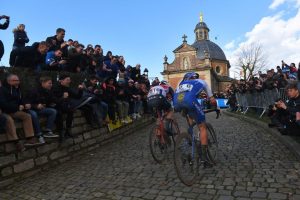 Brussels Summer Festival
This festival takes place in the capital city of Brussels during the summer months and is a celebration of music, dance, and theater. The festival features performances by local and international artists, as well as food stalls, children's activities and much more. The festival attracts visitors from all over the world and is a great opportunity to experience Belgian culture and entertainment (Brussels Summer Festival, 2019).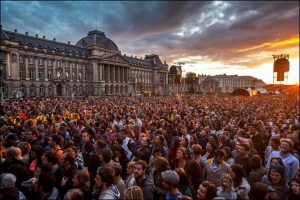 Bruges Beer Festival
This festival is held annually in Bruges, a city located in the Flanders region of Belgium. The festival is a celebration of Belgian beer and features over 200 different types of beer from over 70 breweries. The festival is attended by beer lovers, locals and tourists who come to sample the best Belgian beers, participate in beer-related activities and enjoy the festive atmosphere (Bruges Beer Festival, 2019).