The Philippines is a country rich in cultural heritage and tradition. Festivals are an essential part of Filipino culture, with each region having its unique celebrations. In this article, we will discuss some of the most popular festivals in the Philippines.
Ati-Atihan Festival
One of the most colorful festivals in the country is the Ati-Atihan Festival. This event is held every January in Kalibo, Aklan, and is known as the "Mother of All Philippine Festivals." It is a celebration of the Sto. Nino, the baby Jesus, and is marked by street dancing, parades, and religious ceremonies (Cruz, 2017).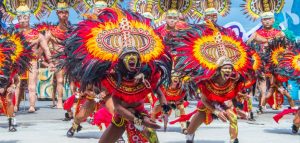 Sinulog Festival
Another festival that is worth experiencing is the Sinulog Festival. This event is held in Cebu City every third Sunday of January and is also a celebration of the Sto. Nino. The festival features a grand parade with participants dressed in colorful costumes and dancing to the beat of drums and other traditional instruments (Bautista, 2017).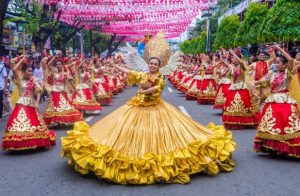 Panagbenga Festival
The Panagbenga Festival, also known as the Baguio Flower Festival, is celebrated every February in Baguio City. The event showcases colorful and vibrant floats adorned with flowers, cultural shows, and street dancing. The festival is a tribute to the city's rich floral heritage and is a symbol of hope and resilience (Panagbenga Festival, n.d.).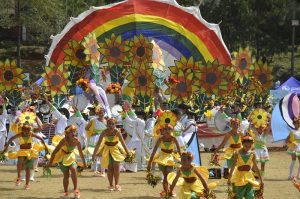 Pahiyas Festival
In April, the Pahiyas Festival is celebrated in Lucban, Quezon. The festival is a thanksgiving event for a bountiful harvest and is marked by colorful decorations made of vegetables and other local produce. The event also features street dancing and parades, and visitors can sample local delicacies (Philippine Department of Tourism, 2019).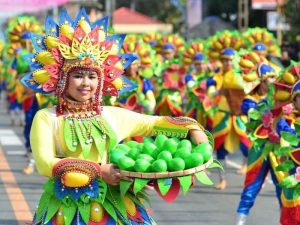 Flores de Mayo
In May, the Flores de Mayo is celebrated in various parts of the country. It is a month-long event that pays tribute to the Blessed Virgin Mary, and each day of the month is dedicated to a particular saint. The festival is marked by floral processions, street dancing, and religious ceremonies (Flores de Mayo Festival, n.d.).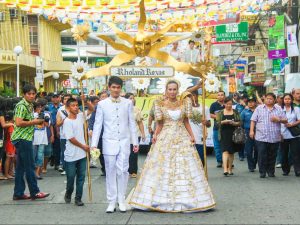 In conclusion, festivals are an integral part of Filipino culture, and they reflect the country's rich heritage and traditions. The Ati-Atihan, Sinulog, Panagbenga, Pahiyas, and Flores de Mayo festivals are just a few examples of the country's colorful and vibrant celebrations.