The Philippines is known for its diverse and flavorful cuisine, influenced by its history and geography. From hearty stews to sweet desserts, Filipino dishes reflect the country's cultural and regional diversity.
Adobo
Adobo is perhaps the most well-known Filipino dish, made with meat (usually chicken or pork) marinated in vinegar, soy sauce, and spices. Adobo has Spanish roots, as the word "adobo" comes from the Spanish verb "adobar," which means to marinate or preserve food (Rodriguez, 2021). Adobo is a staple in Filipino households and is often served with rice.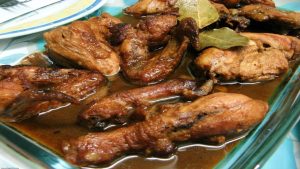 Lechon
Lechon is another popular Filipino dish that originated in the province of Cebu. It is a whole roasted pig that is stuffed with lemongrass, garlic, and other aromatics. Lechon is often served at special occasions and festivals, such as Christmas and town fiestas. It is also a favorite among tourists who want to experience the traditional Filipino feast (Chong, 2021).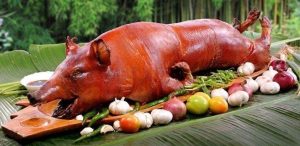 Sinigang
Sinigang is a sour soup made with tamarind, vegetables, and either pork, fish, or shrimp. It is a popular comfort food in the Philippines and is often served during rainy days. Sinigang reflects the country's Southeast Asian influence, as sour soups are common in neighboring countries such as Thailand and Vietnam (Bautista, 2018).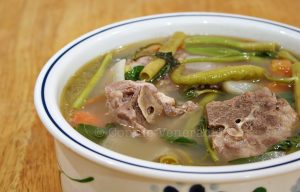 Kare-kare
Kare-kare is a hearty stew made with oxtail, vegetables, and peanut sauce. It is often served with bagoong (fermented shrimp paste) and rice. Kare-kare is a traditional Filipino dish that originated from the Pampanga region. Its peanut sauce sets it apart from other stews in the country (Gavino, 2016).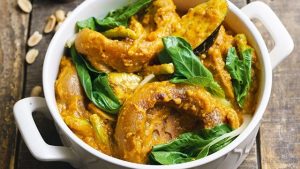 Lumpia
Lumpia is a Filipino version of the spring roll, filled with vegetables, meat, and sometimes, seafood. Lumpia is a popular appetizer or snack in the Philippines and is often served during parties and gatherings. Lumpia reflects the country's Chinese influence, as it resembles the Chinese spring roll (Huff, 2019).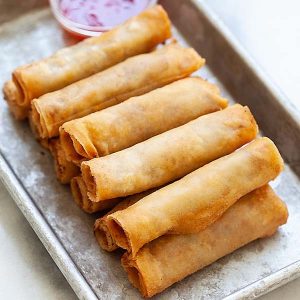 In conclusion, Filipino cuisine is a melting pot of flavors and influences, reflecting the country's diverse history and geography. Adobo, lechon, sinigang, kare-kare, and lumpia are just a few of the famous foods in the Philippines that represent the country's rich culinary tradition.