Fresh grilled fish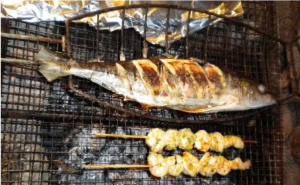 The Seychelles are home to an untold number of kinds of tropical fish, all of which may be purchased from local fishermen at the market in Victoria or on the side of the street or from the boat. Keep an ear out for the customary signal that fish have been hauled ashore and are now available for purchase, which is the sounds of a conch shell being blown. Cooking fish over the hot coals of a barbecue, which are often fueled by coconut husks to give the fish a fantastic flavor and scent, is one of the most common and popular methods to cook fish.
In most cases, the cooking of the fish consists of nothing more than making a few slits along one side of it and stuffing it with garlic, ginger, and chili pepper before grilling it to perfection. Barracuda, in example, turns out really well when prepared in this manner.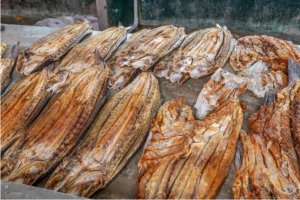 Pwason Sale, which is what the locals call salted fish, is not as prevalent as it used to be, but it is still possible to find if you know where to search (Yokoi et al.,2008). Again, the absence of refrigeration until far into the late 20th century made it difficult to preserve food; hence, in order to keep product edible, a wide variety of preservation methods were required, such as pickling and salting.
Fish that has been heavily sprinkled in salt and then allowed to dry in the sun is called poisson sale, which translates as "salted fish." Salted fish is pretty much what you would think it to look like. When you are ready to prepare it, you first let it soak for a time, then pour out part of the salt, and then utilize it in the same way you would use any other ingredient.
I'm not going to beat about the bush with you; this is definitely something that need time to get used to. The flavor is really fishy and quite salty at the same time. It's quite a combination. If you have a passion for anchovies, paradise could just be the place for you.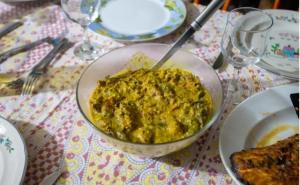 The humble lentil is a meal that is often ignored, despite the fact that it is an essential component of a classic Seychelles curry feast. Red lentils are a common and well-liked staple food in Seychelles. They are often prepared as a side dish for a variety of main courses. These are often cooked for an extended period of time with garlic, onion, and ginger, producing a pretty yellow paste as a consequence of the process.
Sausage Rougay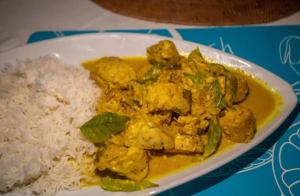 Sosis rougay, often known as sausage rougay, is without a doubt one of my all-time favorite recipes. The name of this meal gives away its primary ingredient, which is sausage, and it is prepared with a thick sauce made of tomato and onion, which often also includes garlic, ginger, and chili. However, choosing the right kind of sausage is the key to making a mouthwatering sausage rougay. This meal is at its best when it is prepared using locally produced salty sausage with a coarse cut. This has the consistency of a Tuscan sausage, but it is far saltier, and it is what gives the meal its distinctive flavor.