Seychelles International Carnival of Victoria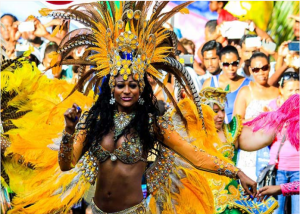 This exciting event takes place every year over the course of three days at a variety of venues around Mahé Island. Its purpose is to shed light on the many diverse cultures that have contributed to the formation of the Seychelles. During the day, there are float parades, and in the evening, special festivities are hosted at all of the major hotels. These activities take place during the first few weeks of February.
Semaine de la Francophonie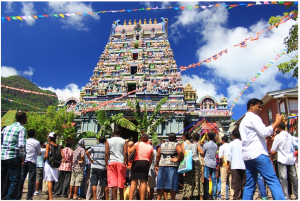 Holy Week
During the time around Easter, there will likely be a number of parties and processions to attend. The Seychellois are a strongly devout people, and these celebrations are festive occasions, when various food booths and colorful music from the area are present. Seychellois are known for their devotion to their faith.
Independence Day
On June 29, the whole country of Seychelles celebrates and relives the day when they gained their independence from the United Kingdom in 1976. There is a lot of flag-waving, as well as the customary singing and dancing to local melodies. Celebrations, fireworks, and other unique activities are held all throughout the resorts' public spaces, including the beaches, parks, and streets.
Round Table Beau Vallon Regatta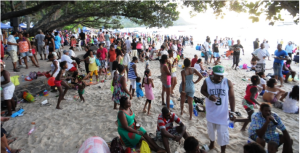 The highly anticipated Beau Vallon Regatta takes place throughout the months of August and September, which are the lovely high season months. The Beau Vallon Regatta features yacht races in addition to a wide variety of other water activities. At the beach, there are a variety of activities that visitors may participate in, including a swimming competition, tug-of-war (on land), and other games and competitions. Be careful to pre-book your accommodations as long in advance as possible, since this time of year in Beau Vallon tends to be quite busy.
La Digue Festival
La Digue Island, which is located in the vicinity of Praslin in the Seychelles, is host to a number of entertaining activities that take place on Assumption Day (August 15). A cycling tour, a pageant for the title of Miss Fun Park, as well as a variety of sports, dances, and contests, including coconut peeling, are all a part of the celebration, which takes place over the course of three days in the middle of August.