Jamaica is a beautiful island country located in the Caribbean Sea, known for its vibrant culture, stunning beaches, and lush landscapes. The country is a popular tourist destination, attracting millions of visitors every year. In this document, we will explore the tourism attractions of Jamaica.
One of the most popular attractions in Jamaica is its beaches. The island is home to some of the most beautiful beaches in the world, including Montego Bay, Negril, and Ocho Rios. These beaches offer crystal clear waters, white sand, and a variety of water activities such as snorkeling and scuba diving. According to Powell (2019), "Jamaica's beaches are a major draw for tourists, with visitors spending an average of five days on the island's beaches."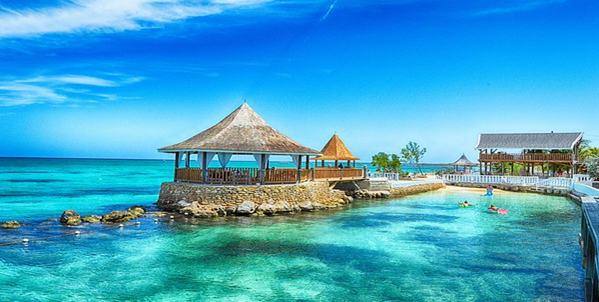 Aside from its beaches, Jamaica is also known for its rich culture and history. Visitors can explore the country's heritage at places such as the Bob Marley Museum, which honors the life and work of the legendary reggae artist. Additionally, the country is home to several historic sites, including the Devon House, a mansion built in the 19th century, and the Rose Hall Great House, a former plantation that now serves as a museum.
For nature lovers, Jamaica offers a variety of attractions such as the Blue Mountains, Dunn's River Falls, and the Martha Brae River. These natural wonders provide opportunities for hiking, river rafting, and other outdoor activities. According to a report by the Jamaica Tourist Board (2021), "the country's natural attractions are a major draw for tourists, with over 70 percent of visitors participating in outdoor activities during their stay."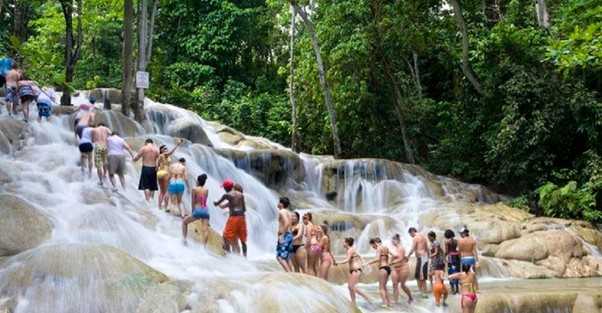 Finally, Jamaica is also known for its cuisine, which is a fusion of African, European, and Asian influences. Visitors can enjoy a variety of dishes such as jerk chicken, ackee and saltfish, and curry goat. According to Smith (2018), "Jamaican food is a major attraction for tourists, with many visitors seeking out traditional dishes and local restaurants."
In conclusion, Jamaica offers a diverse range of tourism attractions, from its beautiful beaches to its rich culture and history, stunning natural landscapes, and mouth-watering cuisine. These attractions make Jamaica a must-visit destination for any traveler.