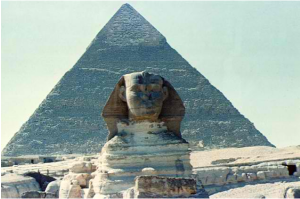 Tourism is a vital aspect of the Egyptian economy. The sector experienced its peak in 2010, were it served more than 14.7 million visitors and constituted 12% of the country's workforce. During that period, this sector had an annual revenue of about 12.5 billion dollars and contributed to more than 14.4% of the country's overall GDP. However, the tourism sector has experienced vast challenges over the years, especially after the onset of the Covid-19 pandemic in 2020 (Breisinger et al., 2020). While the country is working towards recovering from the hit, here is the need-to-know about the country's tourism.
The Egyptian revolution in 2011 adversely affected tourism in the country. The flow of tourists declined by 25%, reading to a corresponding 25% decrease in revenue. However, the country had recovered by 2019, when it was ranked 65th best in tourism across the globe compared to 85th in 2014 (Elbadri, 2022). One interesting fact about this tourism is that Israelis are allowed to enjoy designated parts of Egypt without a visa for fourteen days. This has strengthened the interrelations between the two countries.
Security constitutes an important part of tourism in the country. These tasks are assigned to the General Administration of Tourism and Antiquities Police, which is obligated with incepting plans to protect tourists and antiquities, cultural facilities and museums (Polyzos, Papadopoulou, & Xesfingi,2021). The administration achieves this by securing tourists' movements through availing close services to accompany such groups, protecting archeological and tourist sites and facilities, curbing tourism crimes common to tourists, and following up with agencies and companies against which tourists complain. Ideally, the interests of tourists and archeological sites are prioritized to ensure a smooth process that attracts more business into the country.
Egypt's primary tourist destinations include the Nile Valley's millennia-old monuments.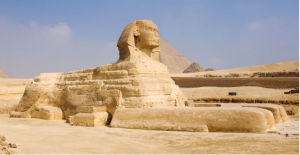 Among these monuments are the famous Great Sphinx and Pyramids at Giza, the Valley of the Kings and Karnak Temple Complex near Luxor, and Abu Simbel temples south of Aswan. Other attractions sites in Cairo include the Mosque of Muhammad Ali Pasha and the Cairo Museum. The Red Sea region also contributes to these sites with its famous El Gouna Resort and the Hurghada city.

Due to its high tourism activities, Egypt holds nine international airports catering to tourism needs, the most prominent being Cairo and Taba International Airports.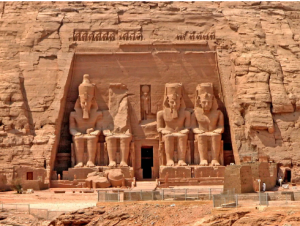 Cairo International airport acts as the country's primary gateway, with three of its terminals receiving flights from across the globe. Luxor International Airport, on the other hand, is located in the central part of the country and mainly serves flights in that region. Two of its terminals serve domestic and international flights, with great connections to Italy, France, Russia, Germany, and the United Kingdom. Interestingly, flights are only used to ferry tourists from other parts of the world into the country. For domestic movement, Egypt has a great railway system that connects different cities in the country.