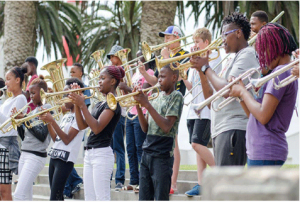 Namibia observes several festivals and holidays which are mainly historic or religious. The country is a mix of many cultures, which have absorbed both European and African aspects. Namibians hold great pride in their German heritage, which is boldly expressed in their festivals. Below are examples of the festivals observed by Namibians.
One important festival honored by Namibians is the Bank of Windhoek Arts Festival. This festival is observed annually to celebrate local artists and their works (Hofmeyr, 2015). Some activities associated with this festival include theater visuals and dancing throughout the capital. This festival was purposely created to support local talent through music and arts. It acts as a platform for local artists to market their work while entertaining their fans.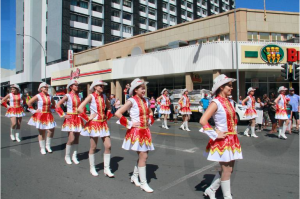 The most important cultural festival in the country is the Windhoek Karneval (WIKA) which is observed in April (Van Zyl, 2016). During this festival, the locals observe a strong German mood to celebrate Germany's occupancy on the country. The festival entails a masked ball for grownups and musical performances. The children also participate in the festival through holding independence and carnival parades.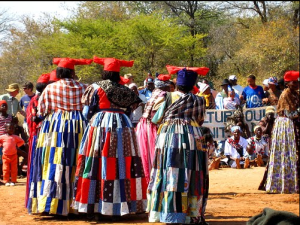 Namibians also celebrate Africa Day to commemorate the struggles they faced due to the apartheid system, and to celebrate multiculturalism. This festival also helps in strengthening a peaceful coexistence and collaboration among the people. Lastly, Namibian also celebrate the world renowned Oktoberfest. Unlike the rest, this festival is a drinking celebration and not linked to any traditional practices. Games, beer and entertainment, attract visitors from across the globe towards the end of October.