Spain is a country known for its diverse cuisine, influenced by various cultures and regions. Spanish cuisine is known for its bold flavors, fresh ingredients, and unique combinations. Some of the famous foods of Spain are:
Paella
Paella is a rice dish originating from the Valencian region in eastern Spain. It is typically made with saffron, chicken, rabbit, and seafood such as shrimp and mussels. It is a staple dish in Spanish cuisine and is often served during special occasions and festivals (Marquina, 2017).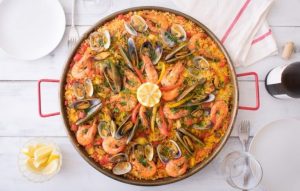 Tapas
Tapas are small plates of food, usually served as appetizers or snacks in bars and restaurants. They can be made with a variety of ingredients, such as cured ham, cheese, olives, and seafood. The tradition of serving tapas is believed to have originated in the southern region of Andalusia (Lobel, 2018).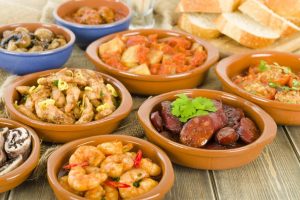 Gazpacho
Gazpacho is a cold soup made with tomatoes, peppers, cucumbers, onions, and bread. It is a refreshing dish that is especially popular during the hot summer months. It is typically served as a starter or a light lunch (Lobel, 2018).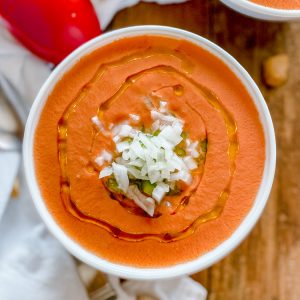 Tortilla de patatas
Tortilla de patatas is a Spanish omelet made with potatoes and onions. It is a staple dish in Spanish cuisine and is often served as a main course or as a filling for sandwiches. It is usually served at room temperature (Marquina, 2017).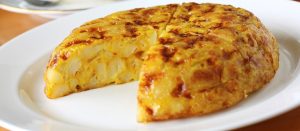 Churros
Churros are a popular dessert in Spain, made by deep-frying dough that is piped into long strips. They are usually served with hot chocolate for dipping. Churros are often eaten for breakfast or as a snack (Lobel, 2018).