Spain is a country with a rich cultural heritage, and as a result, it is known for its numerous festivals. These festivals are held throughout the year, and they celebrate various aspects of Spanish culture, including religion, history, music, food, and art. In this article, we will explore some of the most popular festivals in Spain and the reasons why they are so important to the Spanish people.
La Tomatina
La Tomatina is a unique and fun festival that takes place in the town of Buñol, near Valencia, on the last Wednesday of August every year. It is an event where thousands of people gather to throw tomatoes at each other. The festival is believed to have started in the mid-1940s, and its origins are not entirely clear. However, one theory is that it began as a way to protest against the town council's decision to raise the price of tomatoes. Today, La Tomatina is one of the most popular festivals in Spain, attracting tourists from all over the world.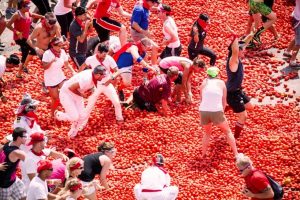 San Fermin
San Fermin is an annual festival that takes place in the city of Pamplona in July. It is a celebration of the city's patron saint, San Fermin, and it is famous for its running of the bulls. The festival lasts for a week, and during this time, the city is filled with music, dancing, and fireworks. The running of the bulls is the most popular event of the festival, where participants run alongside the bulls through the streets of the city.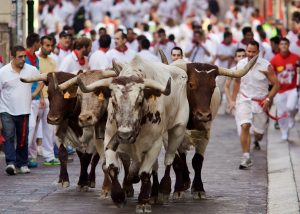 Feria de Abril
Feria de Abril is a festival that takes place in Seville in April, and it is a celebration of Andalusian culture. It is a week-long festival that is famous for its flamenco dancing, music, and food. During the festival, the city is decorated with colorful tents, and people dress in traditional Andalusian clothing. It is also a time when people come together to enjoy the local food and drink, such as sherry and tapas.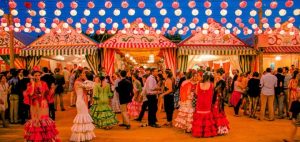 Semana Santa
Semana Santa, or Holy Week, is a religious festival that takes place throughout Spain in the week leading up to Easter. It is a time when the country's Catholic population comes together to celebrate the death and resurrection of Jesus Christ. During the festival, there are processions of religious figures through the streets, and people often dress in traditional clothing. The most famous Semana Santa procession takes place in Seville, where participants carry large floats depicting scenes from the Bible.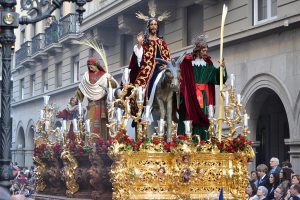 In conclusion, Spain is a country with a rich and diverse culture, and its festivals are a testament to this fact. From the throwing of tomatoes at La Tomatina to the religious processions of Semana Santa, these festivals offer a unique insight into Spanish culture and history. They are a chance for people to come together and celebrate the things that make their country unique.