Couscous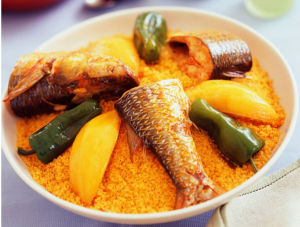 Traditional Tunisian food is centered on the grain known as ouscous. This staple meal, which is produced from semolina, is popular across Northern Africa and can be found on almost every dinner table in Tunisia. The delicious, fluffy couscous that can be found all throughout the nation is served in an unlimited variety of different ways (Dop et al., 2020).
Brik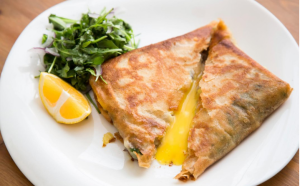 The sweet treat known as briks may be purchased at tinier stores located all around Tunisia. Briks are a national staple in this country (Dop et al., 2020). A brik is a thin pastry that is prepared in a manner similar to that of a samosa by wrapping fine pastry dough around a range of filling choices, such as eggs potatoes, or tuna. After that, the tasty packets are cooked in grapeseed oil until they are perfectly golden brown. The most delicious way to enjoy these scrumptious finger snacks in the form of triangles is to serve them boiling hot with a dash of freshly squeezed lemon juice (Dop et al., 2020).
Harissa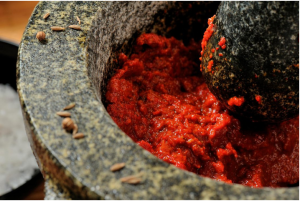 The cornerstone of many Tunisian recipes is harissa, a thick and spicy paste created from hot chili peppers and garlic (Dop et al., 2020). Harissa is used in a variety of meals. You may add some heat to your soups and stews by stirring some harissa into them, or you can use it as a condiment on grilled meats and seafood. It is most often used as a dipping sauce that is served with bread. The amount and kind of chili peppers that go into harissa each provide their own unique degree of heat (Dop et al., 2020). In most cases, smoking the peppers imparts a taste that is both nuanced and profound. It is common practice all throughout Tunisia to prepare harissa in advance and preserve it so that it may be used in a wide range of recipes.