The Quirimbas Archipelago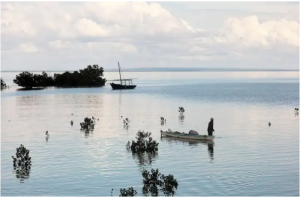 It is a group of islands in the Indian Ocean that are famous for its coral reefs, marine mammals such as whales and dolphins, and endangered species of sea cows. It features a large number of forts, a variety of stunning beaches, islands covered in mangroves, and several popular diving spots. The group of islands known as the Quirimbas consists of a total of 32 individual islands.
Paroquia Santo Antonio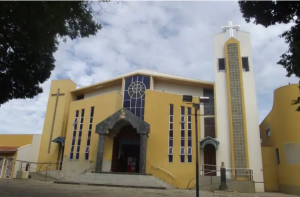 It is a church that is well-known for its distinctive appearance and architecture, both of which are fascinating. It is guaranteed to astonish you with its intricately painted glass windows and peculiar external design. The windows provide a stunning appearance overall. Because of its peculiar form, it is also often referred to as the lemon squeezer. It is considered to be one of the most attractive tourist destinations in all of Mozambique. Even if you are not religious, you should definitely visit this site for its distinctive architecture.
Bazaruto National Park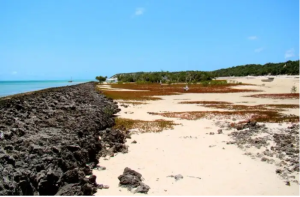 Bazaruto National Park is one of the most well-known tourist locations in Mozambique, and it is a great place to go swimming and snorkeling. Why don't you go explore the underwater world and look at the many kinds of fish and even dugongs? People who are not interested in participating in water activities might take a boat excursion around the islands to see the scenery instead. It is a wonderful location to investigate the marine life. This location, which is a protected region in the Inhambane Province of Mozambique, is home to stunningly beautiful natural scenery that will take your breath away.
Fort Sao Sebastian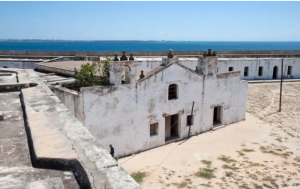 When one ascends to the highest point of the fort, they are rewarded with a breathtaking panorama that takes in both the sea and the city skyline. It is a Portuguese Fort that was constructed in order to safeguard their trade route, and its ruins can still be seen standing tall close to the coast. During your time in Africa, you shouldn't miss the opportunity to visit here. It is said that this historical landmark is one of the most well-known and often visited tourist destinations in all of Mozambique. It is highly recommended that you come here so that you may obtain an understanding of the history of Mozambique and, by extension, South Africa.
National Money Museum