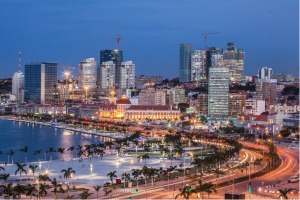 Angola is making significant strides in transitioning to a more market-based economy and is making strong efforts to broaden the basis of its economic foundation. As the executive branch of the government works to encourage investment in a variety of commercial fields, the nation presents potential foreign investors with a diverse range of possibilities as well as problems.
There are currently many projects under progress. The Angolan government has lately established a number of initiatives, some examples of which are the pertechnetate of the port of Namibe and the building of the most current oil refinery to be erected in Cabinda. Sonangol has started a new global tender procedure to recruit a partner to create an oil storage facility in Dande
Port, which is located to the north of Luanda. International financial organizations have also been working diligently in Angola to enhance the development of basic infrastructure.
In conclusion, despite the important steps that Angola has taken toward creating an environment that is more conducive to doing business, a foreign investor should always carefully analyze the risks that are associated with the investment in the country, and they should be aware of the various issues that are associated with the legislative and regulatory structure in ahead of time.