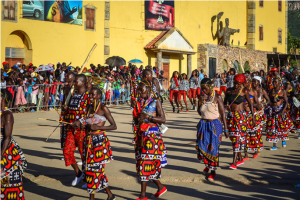 Unlike other countries, Angola has fewer holidays and celebrations. One such festival is the Lubango Festival, which is based on the festival of Our Lady of the Hill. Usually held in the country's Huila Province, this festival runs for 30 days from the start of August. The celebration features motorbike racing, sports tournament, a Miss Huila beauty pageant, and music performances. This celebration includes the Expo-Huila trade show, cattle auction, and other workshops.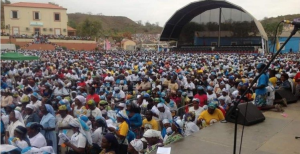 The Muxima Pilgrimage is a religious festival that attracts millions of people. This festival is usually held in late August or early September, and the pilgrimage ends at a Catholic Church dubbed the "Nossa Senhora da Maxima" (Rio, MacCarthy, & Blanes, 2017). The Sumbe music festival, on the other hand, is done to celebrate local artistic talent and the diverse music genre in the country. The festival lasts for about 3 days and highlights at least 30 local artists and their works.
Another important feast in Angola is the Luanda Island feast, which is celebrated in honor of the God of water by the locals. This party is held on the 2nd of November every year with the belief that the God of water (Kianda), protects the country's fishermen. The locals believe that praying to and celebrating Kianda keeps them at peace with the sea, ensuring tons of fish and wading off sea disasters. The celebration starts on Friday at Midnight and ends on Sunday. The people start by worshipping Kianda through rituals and then ease into partying throughout Saturday. The last celebrated event is the Angola Carnival which entails music performances and shows until just before Ash Wednesday.