Oktoberfest in Munich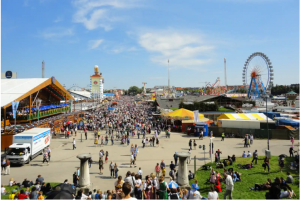 The Oktoberfest is the most well-known folk festival in Germany, and it draws millions of visitors each year to Munich to celebrate Bavarian culture with beer, cuisine, live music, and parades. This celebration lasts for three weeks and begins with a lively procession that features carriages, floats, and people dressed in traditional garb (Sölter, 2015). Following the parade, participants gather in the Theresienwiese carnival. During the course of the day, you'll find hundreds of enormous tents with liters of beer supplied by well-known Munich brewers. Additionally, traditional Bavarian music will be blasting out of gigantic speakers at various intervals. Amusement park attractions such as ferris wheels, merry-go-rounds, and miniature trains provide hours of entertainment for guests who are not of legal drinking age.
Reeperbahn Festival in Hamburg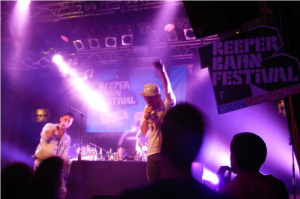 The Reeperbahn Festival in Hamburg provides music lovers with the opportunity to experience a wide range of musical styles performed by upcoming musicians from all over the globe (Sölter, 2015). Over the course of four days in the month of September, the St. Pauli neighborhood and its surrounding areas will host more than three hundred and fifty film screenings, music performances, art exhibits, and conferences. Underground clubs and pubs sit side by side with great structures like the St. Pauli Cathedral, and Imperial Theatre as potential locations for an event.
Karneval in Cologne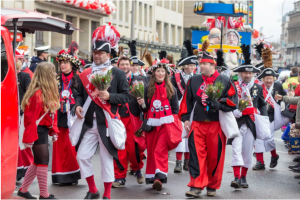 Karneval in Cologne has the atmosphere of a huge costume party that goes on for around 6 days throughout the month of February, beginning on Thursday and ending on Tuesday. The first day of the festival begins with a bustling street parade in the morning, with people dressed up in zany costumes and loud music blasting from almost every tavern and brewery in the city (Sölter, 2015). This is how the festival officially begins. During the day, there will be a lot of traditional music, dancing, and live performances, and then in the evening, there will be additional parties and street entertainment till the wee hours of the morning.
Cannstatter Volksfest in Stuttgart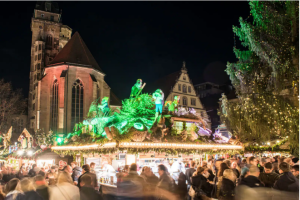 The Cannstatter Volksfest begins with a stunning street procession that features brewery carts driven by horses, residents costumed in traditional garb, and marching bands. This celebration is similar to Oktoberfest in that it is geared toward families and lasts for around three weeks beginning in late September (Sölter, 2015). This is one of the well-attended events in Stuttgart, and among the numerous attractions that can be found on the fairgrounds there are haunted homes, roller coasters, and Ferris wheels of all sizes and forms. At the Cannstatter Volksfest, in addition to the many beer tents and food stalls, there is also a selection of food booths where you may sample delectable regional cuisine, German beers, and wines for the duration of your stay.
Wurstmarkt in Bad Dürkheim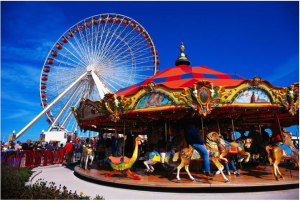 Over 500,000 people attend Wurstmarkt on the first and third weekends of September each year to celebrate wine and wurst, two of Germany's most successful and well-known exports. This traditional celebration began in the 12th century, when growers and wineries in Bad Dürkheim offered their wares for sale to pilgrims making their way to Michaelskapelle (Sölter, 2015).  The event has evolved into something resembling a county fair in recent years, complete with hundreds of food booths, fireworks displays, carnival rides, and wine halls. The enormous wine barrel known as the Durkheimer Riesenfass, which houses a restaurant on the premises, is widely regarded as one of the top venues at which the Wurstmarkt can be enjoyed.