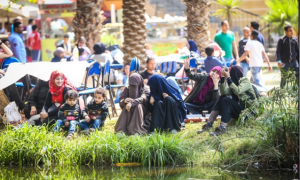 The Egyptian society and culture have always maintained their strong connections to religion. As such, the majority of the festivals and events in the country and Islam-related, given that it is the dominant religion. However, they also integrate their ancestral traditions into these celebrations, especially ones that are connected to life along the Nile River and the countryside. In some of the festivals, the individuals ask and thank the gods for food and good harvests. As the capital city, Cairo also hosts several cultural celebrations annually, including cinema, music, and literature festivals. Outlined below are some of the festivals and events celebrated in the country.
Sham el Nassim, is one of the main festivals in the region and celebrated on 29th of April. This festival celebrates the onset of spring and is more than 4500 years old. Ancient Egyptians made offerings to the gods in thanksgiving for good harvests. In Modern Egypt, this festival attracts visitors to the Nile to enjoy diverse cuisines. The people sing, dance, and sail in felucca boats across the river as part of the festivals.
Another special festival is Ramadan, which is celebrated on 5th May. This celebration is common across all Arab countries, but the dates are dependent on the lunar calendar. This month, Muslims fast from dawn to sunset according to the Koran. Egyptian restaurants, cafes, and houses in Egypt are decorated in colors specific to this celebration, and are only opened until dawn to sell foods like nuts and dates.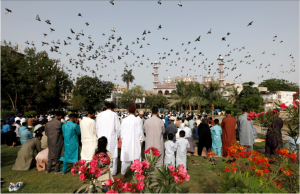 Eid al-Fitr comes after Ramadan, usually on the 5th June. This holiday celebrates the breaking of the fast and usually begins very early in the morning. During this period, Muslims gather in mosques for prayers and jointly enjoy meals afterward. This festival is treated as communal, where sharing food, drinks, and gifts is encouraged. Soon after, Egyptians celebrate the Day of the Prophet, which commemorates the birth of Allah's prophet, Muhammad. Egyptians celebrate this festival more intensely than other Arab countries. Stalls are filled on Cairo's streets, mosques are illuminated, and traditional food is sold in markets.
Wafaa Al Nil is another traditional celebration in the Egyptian culture. The term is translated to "Bride of the Nile," and celebrates successful harvests attributed to the lack of floods after the Aswan dam was constructed. Legend has it that ancient Egyptians drowned a virgin in the Nile as a sacrifice to the gods for successful harvests (Mahmoud & Selman, 2011). While this tradition has survived for years, women are no longer sacrificed and instead are exchanged for clay or wooden dolls dressed as brides.