Archaeologists have unearthed some of the ancient hominid settlements. Tanzania has numerous museums that have kept their historical artefacts. Olduvai Gorge is one of the country's museums where prehistoric stone tools and fossils have been unearthed and kept in the museum.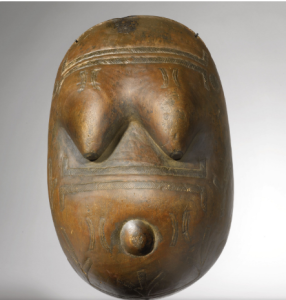 The Olduvai Gorge area is commonly regarded as "The Cradle of Mankind" from the fossils and the Acheulian stone tools identified in the area. The Cultural Heritage Centre in Tanzania is a vast centre that charges no fees on its entrance. Numerous stone sculptures and carvings can be seen in the centre's parking lot. Traditional Maasai huts and items are also placed on the display. The cultural shop is well stocked with wooden statues of all shapes and sizes. The statues are those of Maasai tribals, paintings, cutlery, animals, jewellery and any other imaginable artefacts in the country.
There are numerous undocumented rock paintings in Tanzania that are known by the local communities. The recently discovered rock painting is the Amak'hee 4 paintings. The painting is the central part of the country in Dodoma in the Swaga Swaga game reserve. The Amak'hee 4 is believed to be more than seven hundred years old, where the natives of the land, the Sandawe, are considered to be the painters of the art. The rock paintings are usually in red-brown, having some white pigments. These paintings portray animal and human-like figures that typically take the shape of wild animals and livestock.